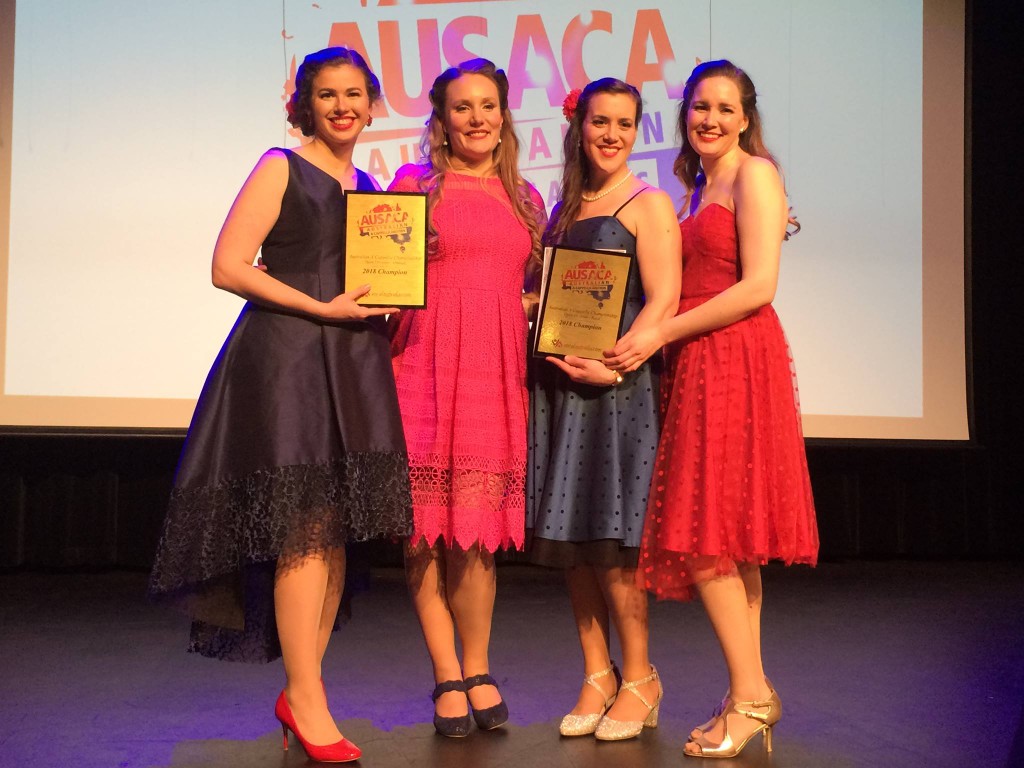 You are looking at the AUSACA National Champions! For those of you not following us on Facebook  (which we thoroughly recommend), we competed at the Australian A Cappella Awards (AUSACA) finals on the 8th of September against five other fantastic a cappella bands, and were awarded:Band ChampionsAudience FavouriteBest Jazz SongBest Comedy SongAnd our fearless musical director and soprano extraordinaire, Claire Patti, won Best Soloist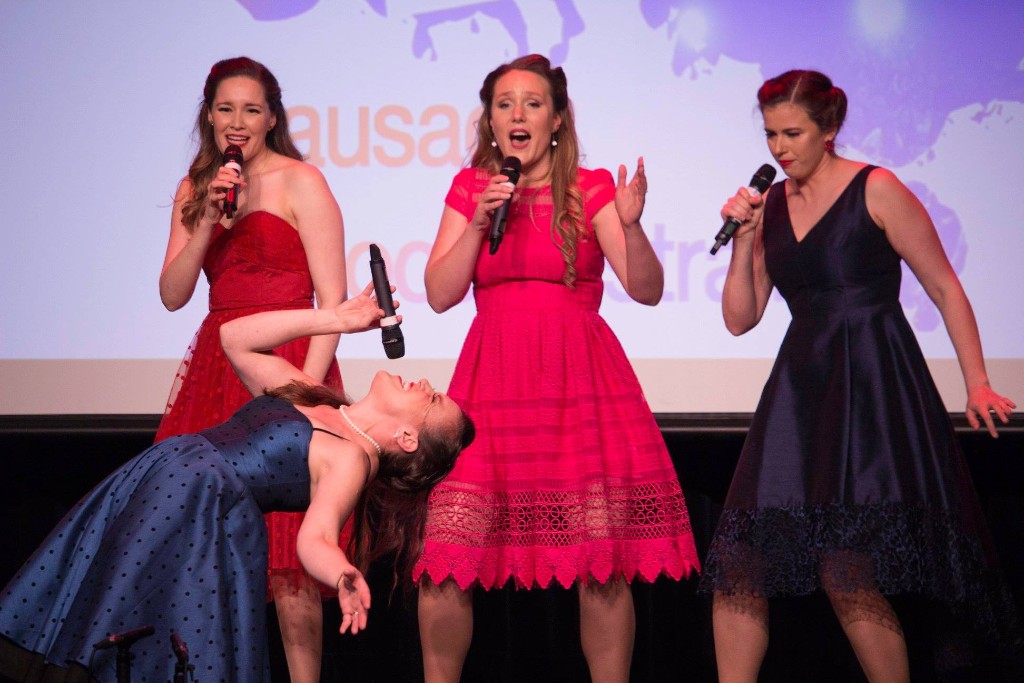 The winner of the Ensemble Division, the QUT Aca-Demics and The Velvetones then sang their arrangements of Advance Australia Fair  to compete to be named Overall National Champions. Not only did Claire and friend-of-the-Velvetones Matt Booth win Best Arrangement for our Australian birdsong inspired Anthem, but we also won the AUSACA Overall National Championship! 

We worked super hard in the lead up to the competition, and we are honoured and extremely chuffed to have received these awards. We'd like to extend a huge THANK YOU to the a cappella community, the judges, and to you, our fabulous fans!

To thank you for your support and celebrate our triumphs, we decided to do what we love best – put on a show!
 Join us for a Spring SingOn October 28th we will be putting on our very own boutique Melbourne concert, "Twilight Jazz with The Velvetones" at the Kinross Arts Centre in Toorak.

This will be an intimate acoustic concert followed by wine, cheese, and chats. We are hoping for a balmy spring evening with the scent of blossoms in the air to accompany the warmth and sweetness of our performance🌼🌼🌼

With less than 50 seats available we suspect not everyone who wants to come will be able to, so please book quickly! We would love to see you there!
After that? Well, we are working on some Christmas music now, which has been playing havoc with our internal clock, but starting early means it will be pristine and polished by November! So get in contact if you would like a Christmas event with a touch of Velvetones flair, and keep an ear out for a few demo recordings in the coming months.  

Exciting times ahead!