Hello you fabulously wonderful and attractive Velvetonians!

Just checking in with a quick reminder about our Pozible campaign! We have only 10 days left to get all the funding we need to make this album possible.  True… we have made our initial goal (which we are THRILLED about!!! – THANK YOU!!!)
We did, however, underestimate how much the mixing and producing was going to cost, so we're falling a little short… and this is where we have to get a bit…well…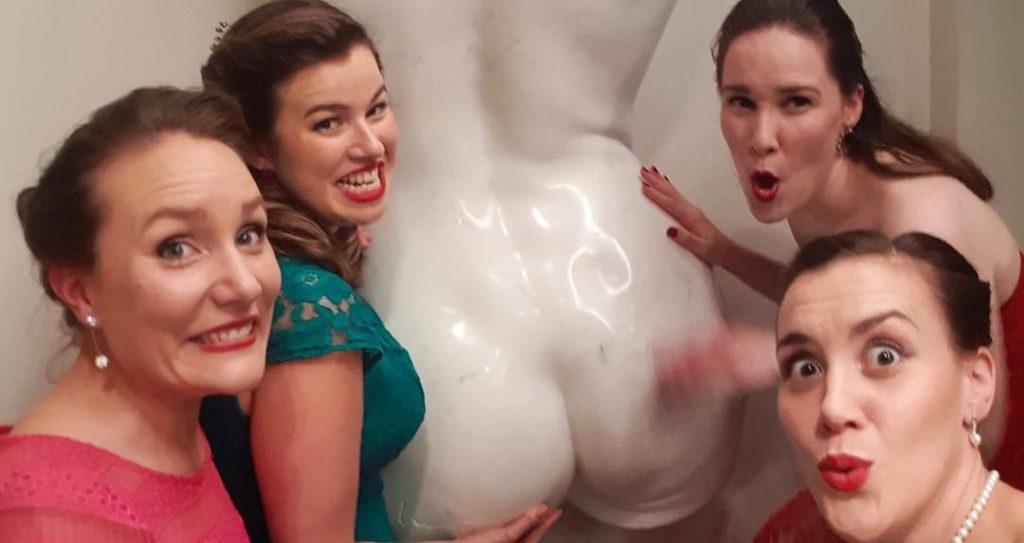 And ask for some more of your help!
If you haven't already, why not pre-order your very own copy of the album!
There are heaps of other rewards too, so jump onto the campaign and see what takes your fancy!
We'd love it if you'd share the love, too. Pass this on to anyone you may think will love our album!
Everything you need to know and all the details of all the rewards can be found on our Pozible campaign page.


Now… On to other stuff!

We wanted to send out a HUGE thank you to all of the lovely people that joined us at SkyHigh Mount Dandenong with the Mae Collard Trio! We had such a fabulous time sipping champagne and singing our socks off! The thing that made this gig so special was the warm reception we received from the gorgeous audience. We are hoping to get back to this fabulous venue to do it all again next year, so keep a look out!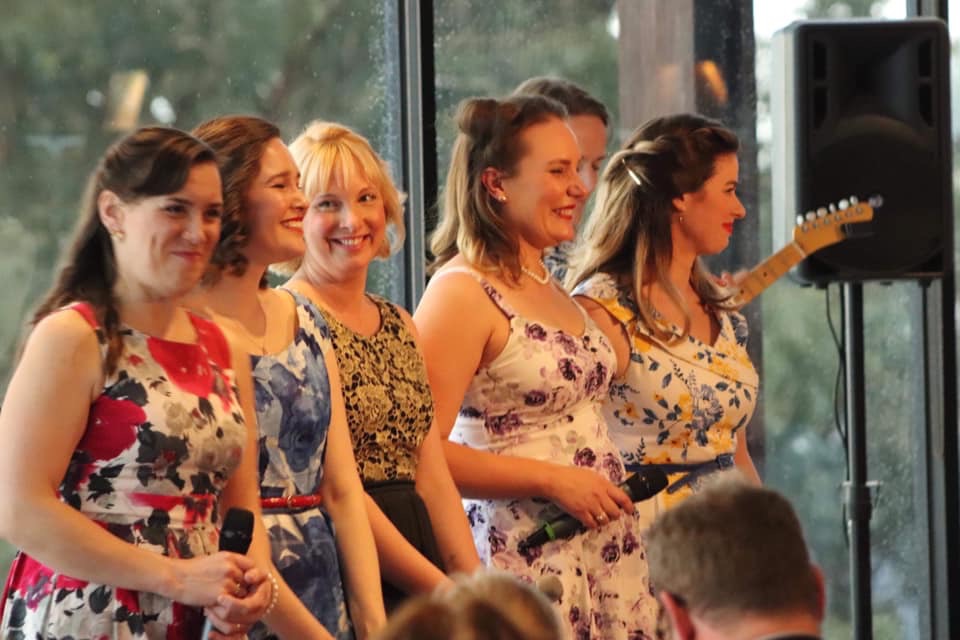 One last thing!
We all know that Christmas is fast approaching…Yay! And we love singing Christmas music almost as much as eating ham and xmas pudding!
So why not invite The Velvetones to your Christmas function? We'd be a fun little addition to any work party, carols event or other function, so please – Get in touch!